RingingCedarsofRussia.org is the official
literary agent of Vladimir Megre.
This is the official message to publishers and editors.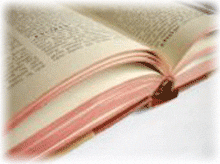 Dear Publisher:

We are inviting you to participate in the interesting project of publishing the books of the writer Vladimir Nikolaevich Megre.

Vladimir Megre's books embody the human striving for harmony with oneself, the nature that surrounds us, and society. His books have been translated into more than 20 of the world's languages, more than 11 million copies have been printed, the books are international bestsellers.

All Vladimir Megre's works were originally written in Russian.

If you are interested in translating the books into one of the available languages and publishing it in the appropriate country, we are prepared to consider your proposal and give you an answer within a period of three days.

Our requirements:

| | |
| --- | --- |
| 1) | The translator from Russian to the selected language must be highly qualified, with wide experience in prose and poetry styles. |
| 2) | The fundamental meaning of the works or any part of that meaning may not be changed or abbreviated in the translation. |
| 3) | Professional design work. |
| 4) | The presence of a distribution network or a professional business plan. |

Some of the existing translations of the Ringing Cedars book series can be found on the Ringing Cedars Information page.

Sincerely yours,

Rights Department
RingingCedarsofRussia.org
Official representative of Vladimir Megre
.